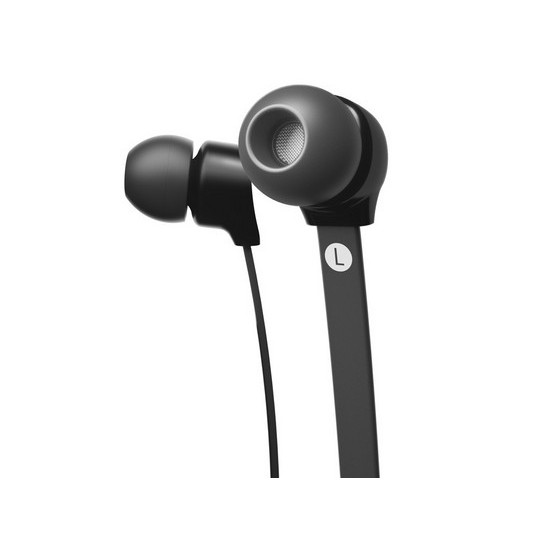 Jays A-Jays One Black
21,90 €
Tilapäisesti loppu
Upgrade your music experience with a-JAYS One from the award-winning a-JAYS series of in-ear earphones. Jays develop their products in-house, which means they can deliver an award-winning music experience along with ergonomic design and durability. a-JAYS One earphones are the essential upgrade to your average standard bundled earphones.
A sound investment – The very first edition of the a-JAYS series remains as popular as ever. Designed for premium sound at an affordable price, a-JAYS One earphones are a great choice for music lovers seeking a better sound experience.
Effective noise-isolation – Sound leakage is a frustrating problem, especially in loud environments where you are forced to turn the volume up. a-JAYS One come with silicone sleeves which isolate and block out noise by creating a seal in your ear canals, ens uring a rich and fulfilling music experience without straining your ears.
Accessories seal the deal – a-JAYS One comes with 5 sizes of silicone sleeves. Choose the pair that fits you the most naturally. These soft, washable silicone sleeves were made to rest comfortably in your ear canals for long periods of use.
Lisätiedot
| | |
| --- | --- |
| Väri | |
| Kaapelinpituus | |
| Taajuusvaste | |
| Impedanssi | |
| Kaiutinelementinkoko | |
| Liitäntä | |
| Muut | Passiivinen kohinavaimennusSilikoniset korvatyynyt erikokoisinaLaadukas bassontoistoEnsiluokkainen äänentoistoSotkeentumaton litteä johto |
| Tuotemerkki | |